About Me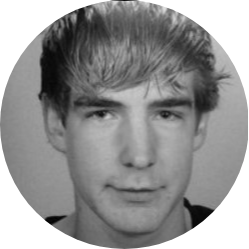 I am Aaron van den Berg, a junior Software Engineer from the Netherlands. I have rich experience in designing, building and customizing web applications. Also I have a lot of experience in building advanced Out of the Box WordPress websites.

I am currently working on multiple projects, but I am always open for a new challenge!
+
Different code languages
Skills
Development
My skills and interest in development are Javascript (ES6+), React, Vue, PHP and Flutter.
DevOps
Junior in DevOps, but enjoy working with cloud platforms, Docker and building CI/CD pipelines.
Databases
Experience with SQL and NoSQL. I like to work with Mongo DB, MySQL, MSSQL and Firestore.
Experience
2018 - jul. 2022
Bachelor's Degree
HAN University of Applied Sciences - HBO-ICT (Software Engineer)
2015 - 2018
Post-secondary vocational education
Aventus - MBO niveau 4, Application developer
2013 - 2015
Secundary education
Secundary education with focus on graphical design
2011 - 2013
Secundary education
Staring Collega - Secundary education
aug. 2022 - present
Software Engineer
Full-time Software Engineer at Drukwerkdeal.nl
feb. 2022 - jul. 2022
Graduation
Graduated at Drukwerkdeal
sep. 2020 - feb. 2021
Trainee Developer
Trainee developer at Little Rocket
feb. 2018 - jul. 2018
Trainee Developer
Trainee developer at UniTracer BV
2017 - jul. 2022
Web Developer
Part-time developer at Remgro Web & ICT Oplossingen
GitHub Projects
TypeScript
🧪 A chromium extension to search and toggle Optimizely experiments.
Get in Touch
Let's talk about everything!
Feel free to send me a email! 👋